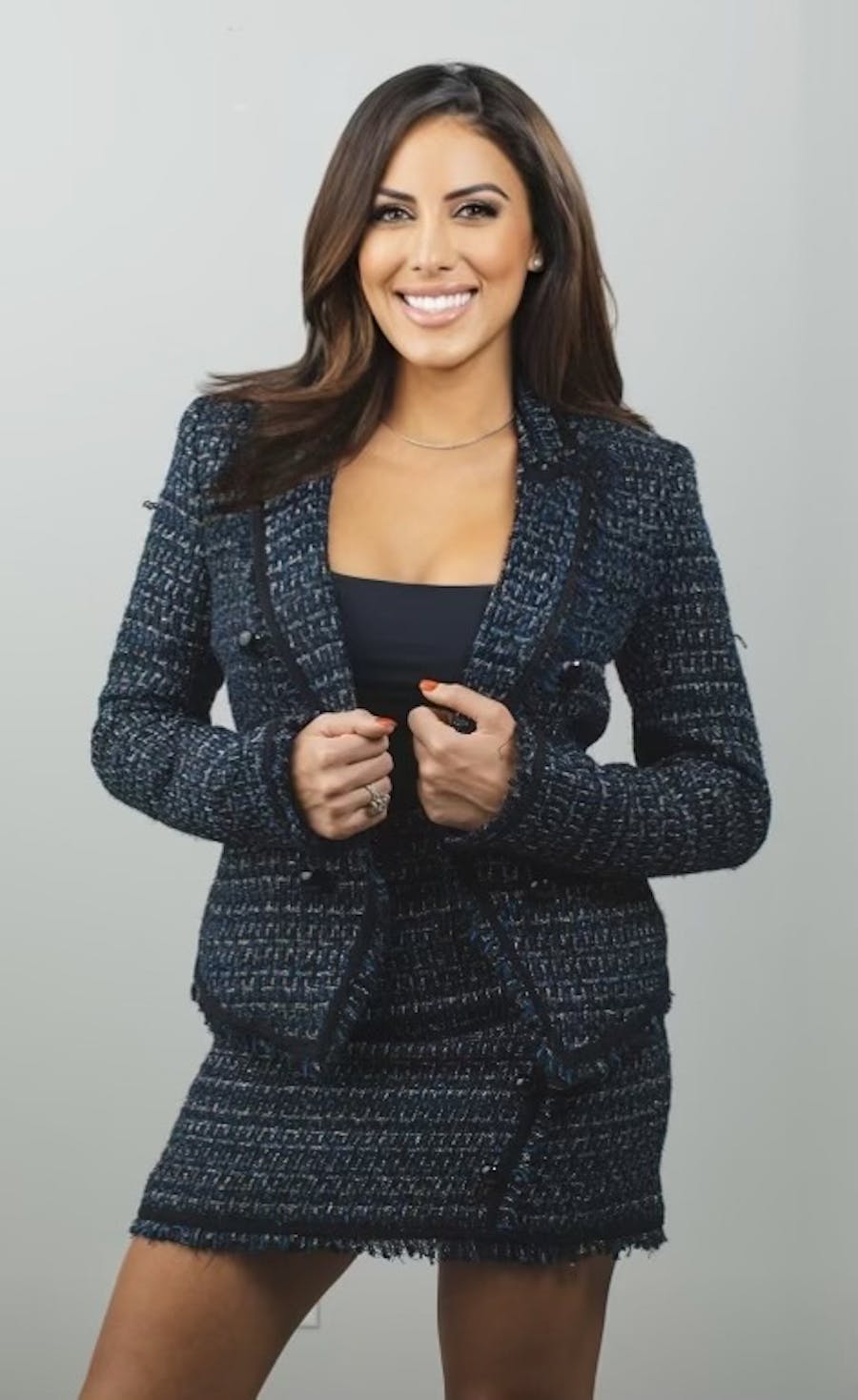 Roshana Lazaar
Aesthetic Injector & Patient Care Coordinator
Roshana Lazaar has been in the medical field for over 10 years after extensive studies to pursue a career as a Physician Assistant. Graduating from UTSA with a Bachelor's in Exercise Science, Kinesiology in 2011, she spent the first decade in pediatrics. She has found a passion for cosmetic surgery, injectables, laser, and dermato-corrective skin treatments. As you will no doubt experience and observe, she quickly became the backbone of Non-Surgical Aesthetics here at Austin Cosmetic Surgery. She has become the Maverick, right hand-(wo)man, to the internationally known, past physician trainer, and veteran to the Non-Surgical Aesthetic field, Dr. Michelle Cabret. They, together, make the procedures easy, fun, fast, and the results TOP NOTCH.
With an engaging, amazing, fun, creative personality, she also enjoys marketing and design for Austin Cosmetic Surgery and her past work family at Bee Cave Pediatrics.
You will surely hear Roshana preach when you look beautiful, you feel beautiful; she gets such joy in assisting patients to achieve small and large goals every day. She understands one universal rule – women, in particular, want to look fresh, flawless and beautiful. Men also want to look the way they feel and just defy time. It is these principles that drive her! Roshana's vast experience, empathy, kindness, combined with training by some of the industry's most highly regarded professionals, ensures that her clients transform into their best selves.
As a New York Native and Austin transplant for nearly 15 years, she enjoys experiencing diverse cultures here and beyond and so in her spare time she likes to travel and spend time with her amazing family.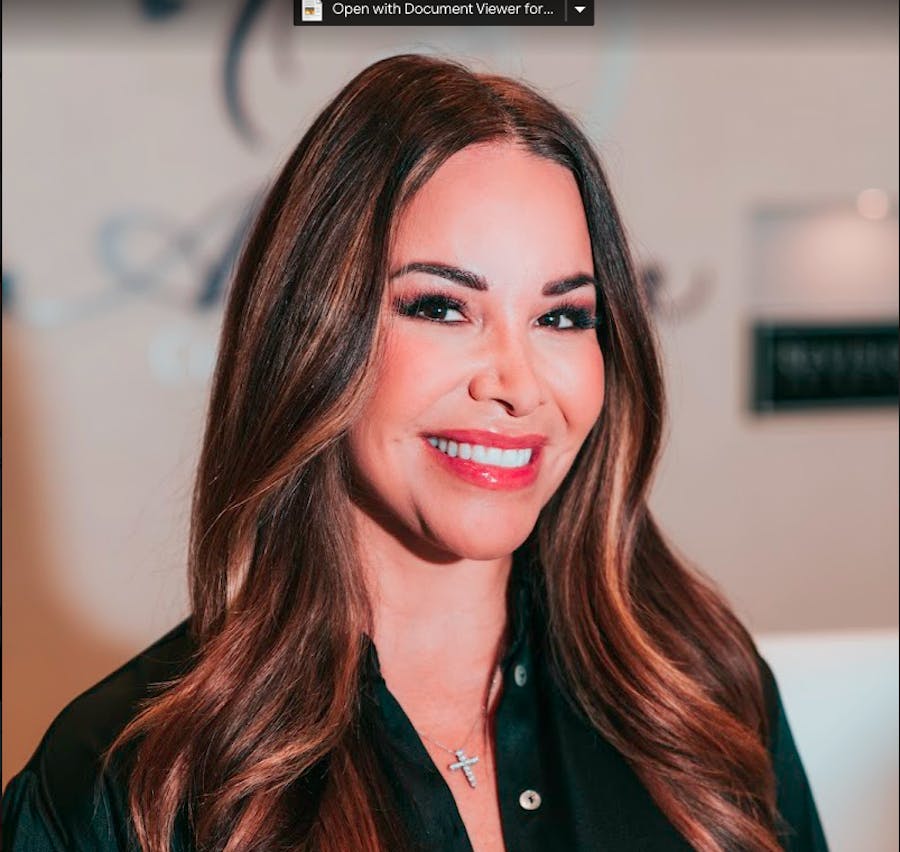 Tina Pottorff
Medical Aesthetician
Tina has been in the Medical Aesthetics field for over 10 years! Originally from San Antonio, TX, Tina moved to Lakeway, after marrying the love of her life, Michael. Tina decided to pursue her passion for aesthetics graduating from Avenue Five Institute in Austin, TX. She is a seasoned comprehensive medical aesthetician and has a passion and specializes in laser assisted resurfacing/ tightening and non-surgical body contouring. She beams with excitement and has been heard touting ….."I have the best job in the world….. Getting to help others to improve their skin and enhance their self image is an amazing thing. Technology keeps getting better, making my job easier and even more dramatic to help each of my patients/clients age not just gracefully but stunningly."
Tina has been Master Certified in Coolsculpting and Velasmooth in addition to various other modalities of body contouring. She additionally has extensive training, knowledge, and experience with Fraxel, Core Co2, microneedling, IPL, ReSurFX, chemical peels, dermaplaning, and RF tightening. She is the Queen of the most cutting edge Morpheus 8, Lumenis Stellar M22, Yag Laser, Eclipse microneedling and PRP, use of Exosomes, and PRT-T33 chemical peel technology offered at Austin Cosmetic Surgery. Tina has worked with many of the best medical-grade skincare lines; such as Obagi, NeoCutis, EltaMD, SkinCeuticals and SkinBetter Science.
Tina loves Lakeway living, has a passion for fitness and traveling the world with her husband, Michael, and, of course, adores her fur child, Romeo. If you don't see her at ACS, you are sure to catch her at Body20/Bee Cave.
Haley Perry
OR Coordinator
Haley joined the Austin Cosmetic Surgery family from a high-volume laboratory in the South Austin Area. She graduated from Texas State University with a degree in Biochemistry. Her passion for medicine blossomed in the emergency department where she learned that she thrives under pressure. She is a people person to her core, and finds that her zen place is in the operating room assisting in surgeries. Regardless of the setting she is in, delivering high quality patient care is always at the top of her list. Staff members will jokingly page "Haley from IT" to help with any technical difficulties that may occur. Haley may be the youngest member of the core team, but she is the organizational glue for the surgery center.
Haley grew up in Houston, TX, where she had no issue keeping her parents on their toes. She is the oldest of 3 sisters. In her free time, Haley enjoys training for and running half marathons, cheering on the Houston Astros, and going to concerts. She enjoys spending time with her pug, Charlie.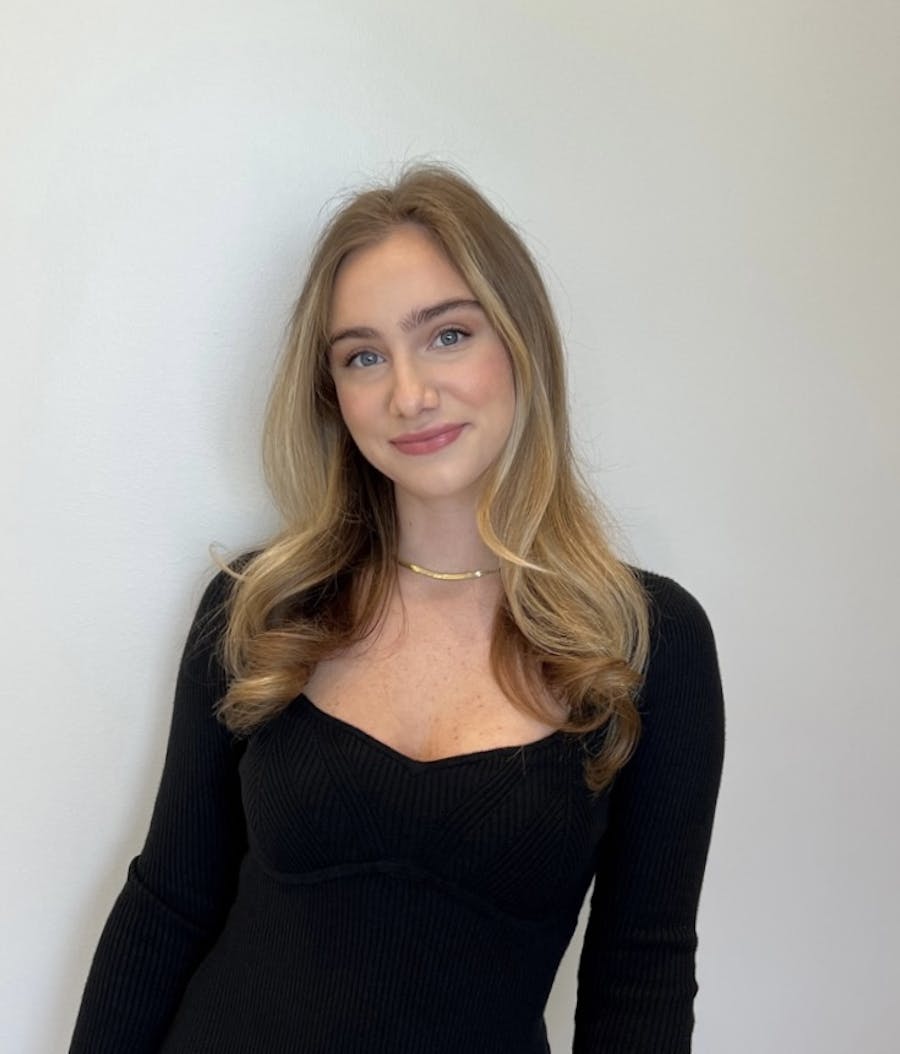 Ava Kreismer
RN, BSN
Ava Kreismer is an East Coast native who moved to Austin in 2022. Growing up in Montclair, New Jersey, she always knew she wanted to be a nurse, so it was an obvious choice of what to pursue when she got to college. She graduated from Penn State University with a B.S.N. in 2020. Shortly after, she moved to New York City, where she worked at NYU's Langone Medical Center for two years, rotating between all acute care and surgical units. Ava decided she wanted to travel and advance her career in cosmetic nursing, so she made the move across the country in September 2022 and has been in Austin ever since. She has a passion for helping people look and feel their best and is excited to continue her career in the aesthetics industry!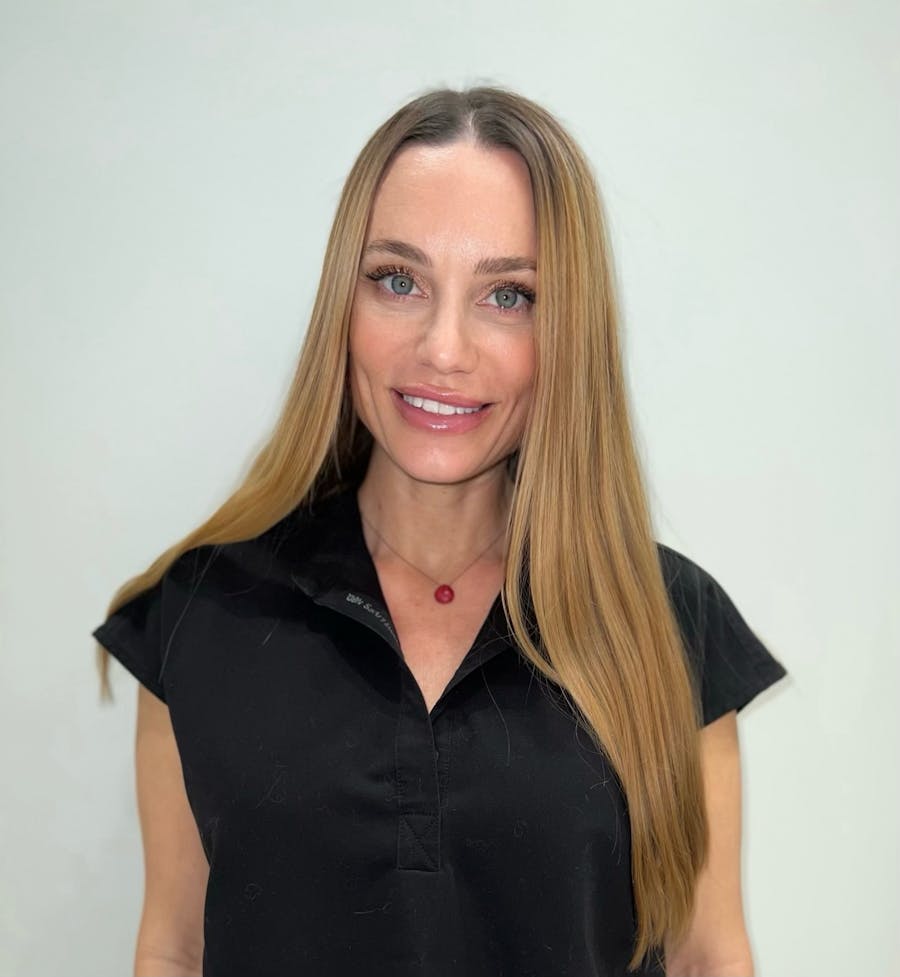 Autumn Acosta
RN, BSN
Autumn joined the Austin Cosmetic Surgery team in 2018 as the night nurse for our surgical patients. She graduated from the University of Texas at San Antonio, Magna Cum Laude in 2012. She began her career in critical care and in 2016 she moved to surgical care. She found her love in post-operative care. She is one of our longest standing team members and absolutely loves what she does. She loves the family atmosphere at Austin Cosmetic Surgery and the patients that she takes care of. She has found her home here and loves to make our patients also feel that they are at home.
In her spare time she loves spending time with her two kids and her dog. She loves outdoor activities, enjoys Austin and all it has to offer.
If you stay the night with us you will be taken care of well!
Julie Kaesberg MD
Anesthesiologist
Dr. Julie Kaesberg is a board certified anesthesiologist with deep interest and expertise in promoting and maintaining health, wellness, and longevity, without sacrificing aesthetics.
She went to medical school at Uniformed Services University and completed her residency at Naval Medical Center San Diego. While in the Navy, she served in Operation Iraqi Freedom, on the USS Mercy for Pacific Partnership, and as Chief Medical Officer of 3rd Medical Battalion in Okinawa, Japan. She is Fleet Marine Force qualified.
Her interests in alternative medicine were strong and during this time, she achieved certification in aesthetics and acupuncture. Dr. Kaesberg is a true "east meets west" physician and offers a unique perspective on mind, body, and spirit integration that will help catapult her in the emerging field of precision lifestyle medicine.
She is personally committed to a healthy lifestyle with nutrition, exercise, sleep, and emotional wellness; cornerstones she integrates into the EverSpan Life experience. With over a decade of anesthesia under her belt, she is ready to help her clients "wake up" to a better state of health and offers a unique skill set. Dr. Julie aims to challenge the traditional thought processes to achieve what was once unimaginable; transforming her clients into the super humans they are capable of becoming! She is currently exploring young plasma transfusions and 10 pass hyperbaric ozone transfusions while working on a fellowship in anti-aging and regenerative medicine.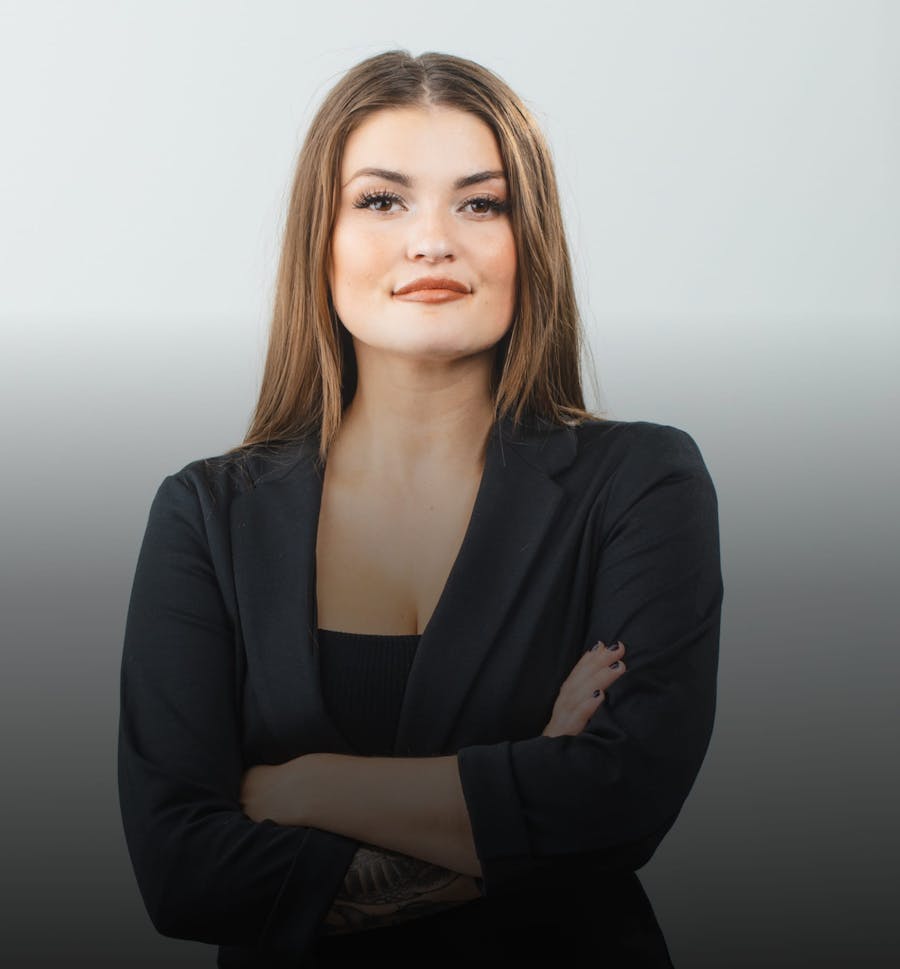 Cat Sims
Medical Aesthetician
Cat is a fellow Austenite and Skincare enthusiast. She graduated from Avenue Five Institute School of Beauty and has been an esthetician since 2019. She is passionate about corrective services to bring a natural glow and radiance to your skin. Cat believes your outer beauty should reflect your inner beauty. As a lake day lover she understands how easy it is to accumulate damage to your skin and her work aims to restore your skin to its youthful looking days.
In her free time, Cat enjoys live music and all things Willie Nelson. She is also passionate about health and wellness, so you can catch her on her days off diving into Lake Travis and enjoying the outdoors during nature walks. This enjoyment for life and happiness allows Cat to intimately connect with each of her clients in a personal manner, ensuring exemplary service at every appointment. Whether she's giving relaxing facials or performing laser hair removal- Cat's attention to detail is what keeps her in demand. No matter what service you choose, Cat will ensure you are happy with your results!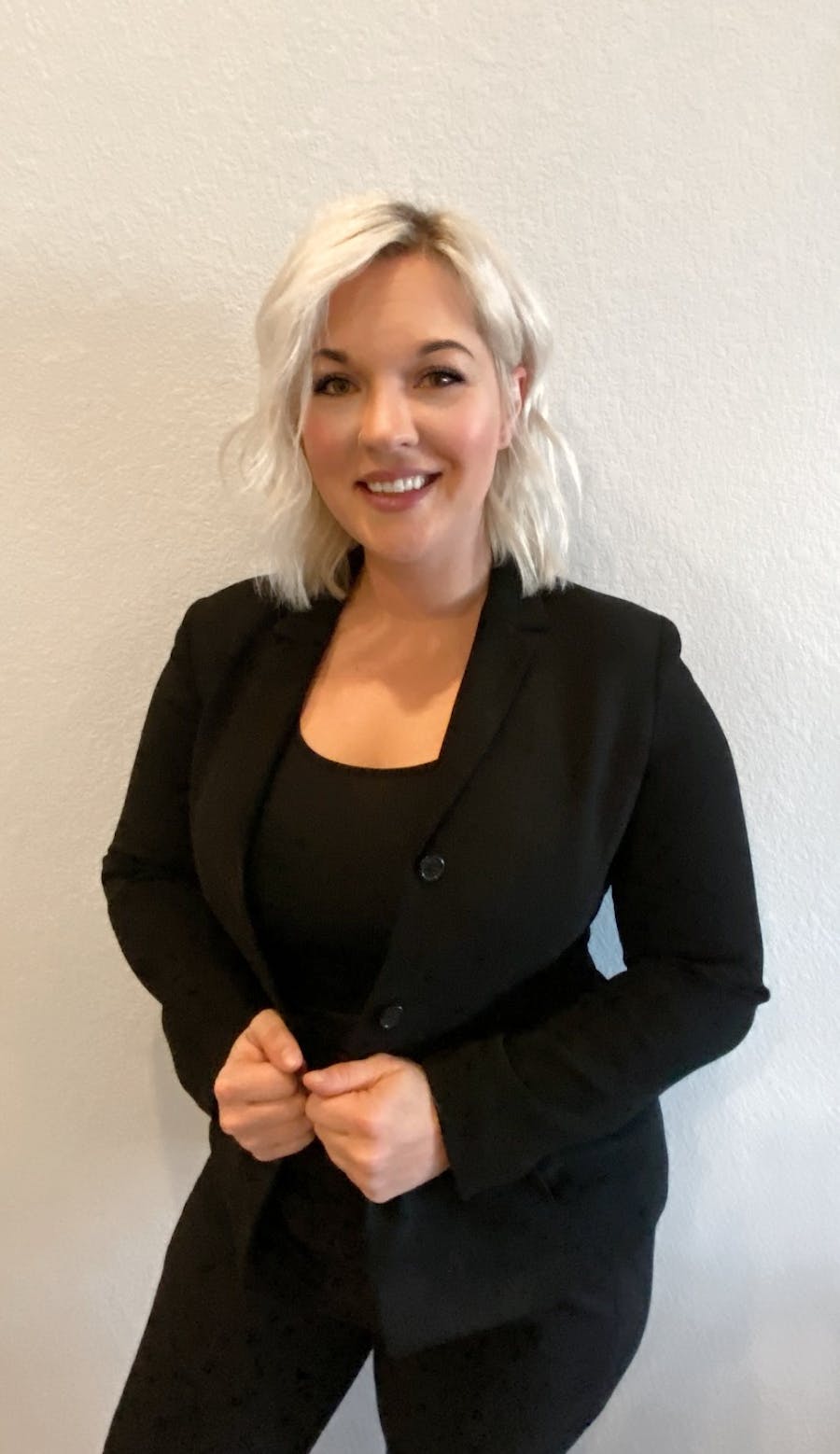 Kristin Johnson
Massage Therapist
Kristin first began her massage therapy journey 13 years ago in Dallas, Texas. She practiced for nearly 7 years at the world renowned Ritz-Carlton Spa in Uptown before exploring therapeutic massage in a medical setting at a cosmetic surgeon in her hometown of Minnesota. During this time, she had competed and learned the art of bodybuilding and uses her knowledge of muscles, physical training and recovery in each massage session. Kristin specializes in sports massage, deep tissue and lymphatic drainage and has a passion for customizing every service to each guests individual needs. On her off time, she loves to cook for and spend time with her family, and likes to stay physically active by exploring Austin's many hiking and biking trails.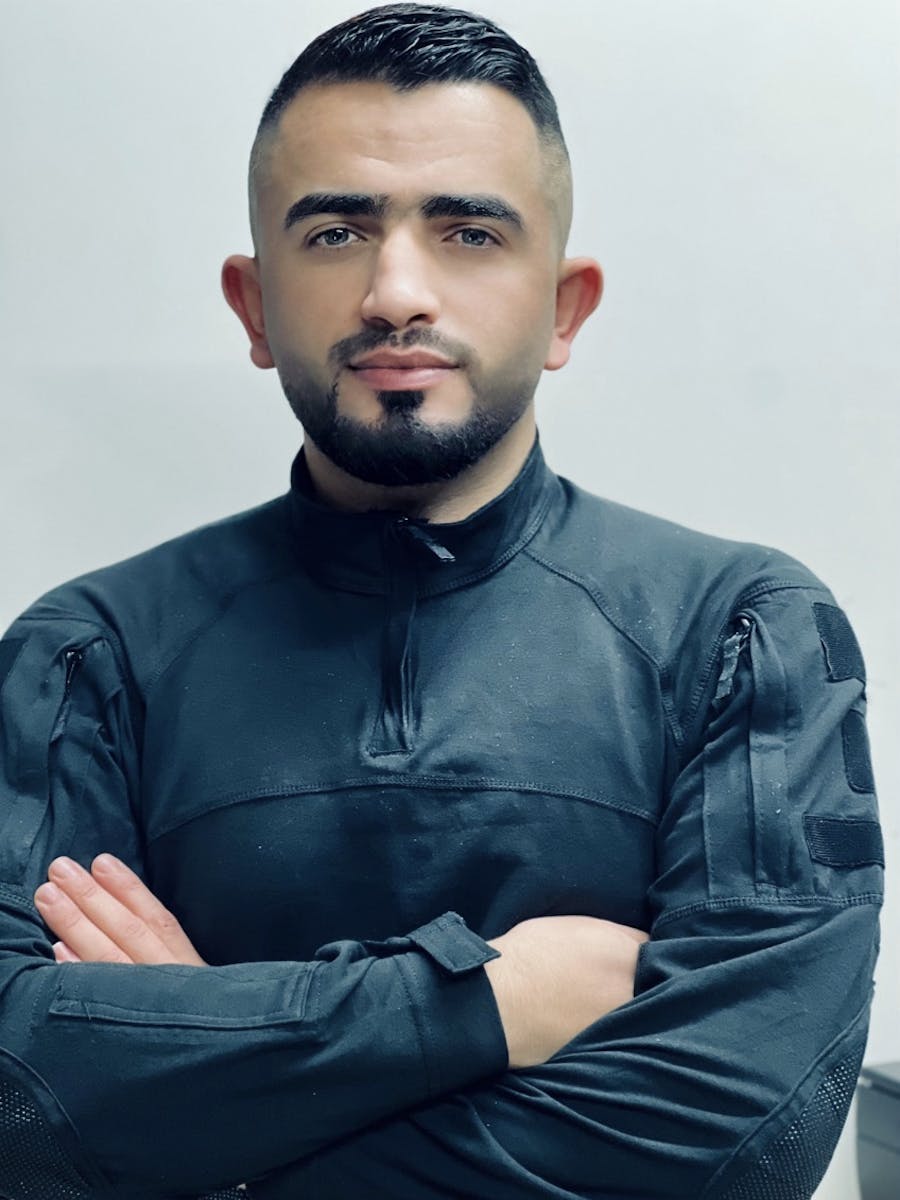 Ibrahim Adi
Massage Therapist
Ibrahim Adi has been in the medical profession, working as a Physical Therapist for over 8 years. He has worked in hospitals, clinics, and rehab centers. He also worked in the emergency medical services for over 6 years, as Combat Medic, while living in Jerusalem/Palestine. Ibrahim moved to Austin in 2017, to join the Fire Academy to serve the community, and enrolled as assistant medical examiner. Ibrahim graduated from LTC School & Clinic in Austin in 2019, adding to his background experience as a PT. He found his passion and created his own way in medical, sport, Swedish, deep tissue, lymph drainage and orthopedic massage techniques.
He follows the Shu-Ha-Ri concept, which is a way of thinking about how to learn and master a technique. There are 3 stages to acquiring knowledge:
Shu: Learn the basics by following the teaching of one master; imitating the work of great masters also falls in this stage.
Ha: Start experimenting, learn from masters, and integrate the learning into the practice.
Ri: This stage focuses on innovation and the ability to apply your learning to a variety of situations.
Ibrahim's clients can't wait to be on table to receive their session, and Ibrahim can't wait to serve his clients, in order to achieve their goals and understand more about their needs.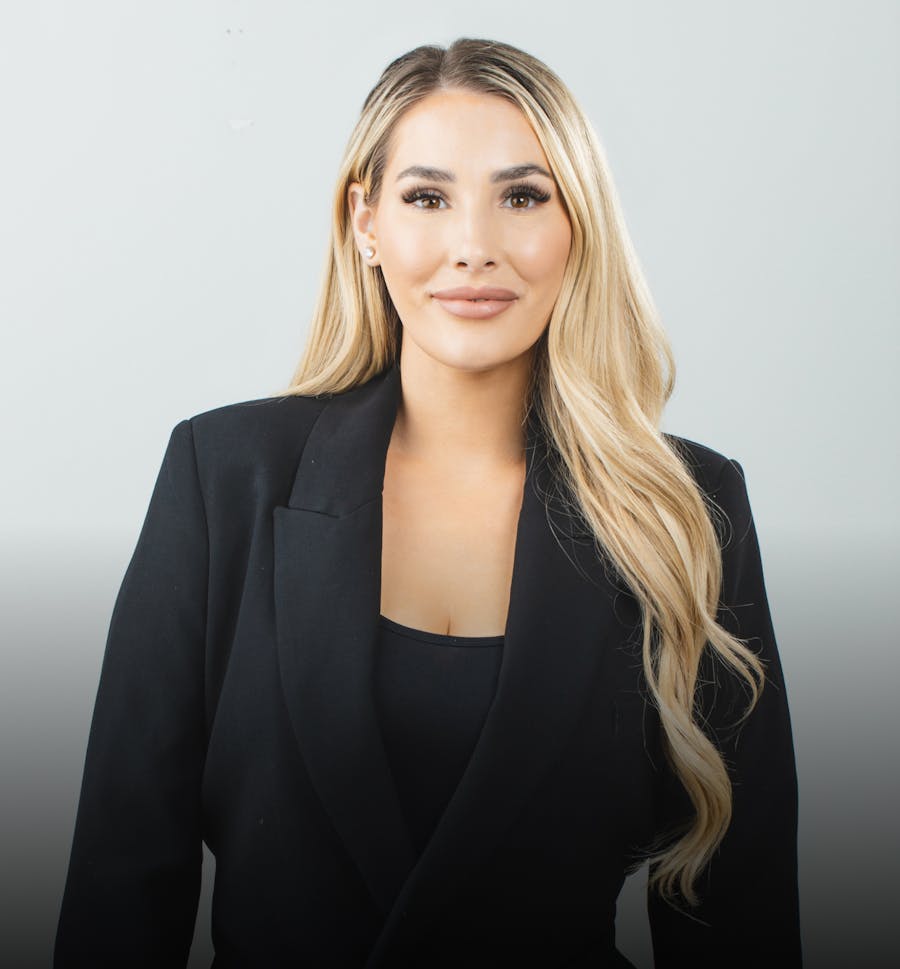 Ashley Allred
Patient Care Coordinator
Ashley Allred has been in the Aesthetic Industry for over 8 years. She began her career in cardiovascular care, which is where she discovered her passion for aesthetics. She finds great joy in assisting patients look and feel their absolute best. She is currently in school to attain her bachelors degree in marketing and business to further enhance her efforts and presence here at The Carlotti Center. The pristine Dr. Michelle Cabret quickly grew on Ashley because as she grew to observe and appreciate the extensive knowledge of Dr. Michelle and her way of understanding the natural human anatomy while also providing a nurturing and caring element to her work life. Together they are a force all on their own, making the procedures and results elite all around.
Ashley's passion for making men and women feel better about themselves is what drives her everyday to make a difference in people's lives. Ashleys 8 years of experience gives her a keen eye in assisting patients in picking the right treatment plan that best suits them. She understands that beauty is in the eye of the beholder and every patient's desire for beauty is different. Ashley goes above and beyond to make sure her patients feel cared about and feel at home within our office and staff. As a mom of 2 little girls, Ashley stays busy going on hikes with her little ones and playing tennis. With any spare time she gets, she enjoys traveling and going to art museums.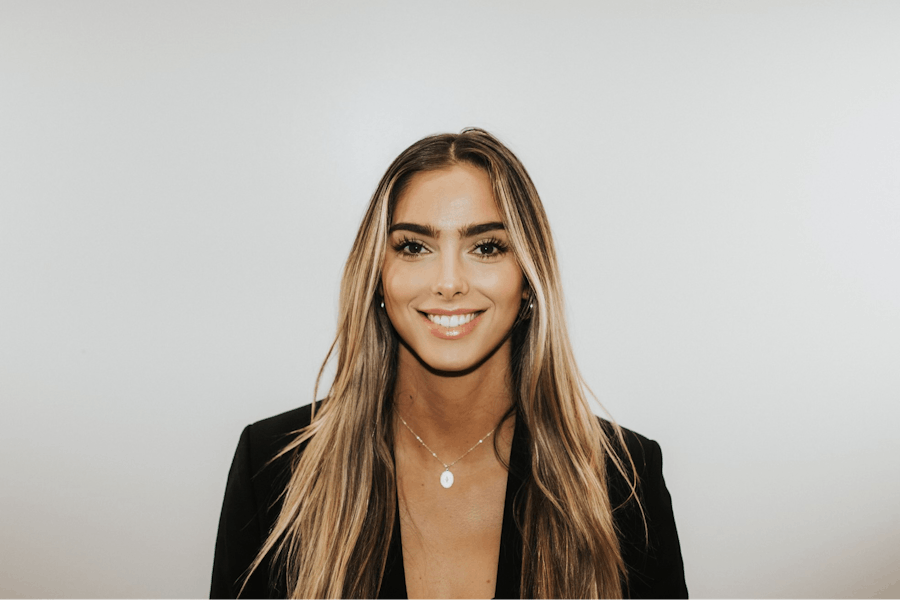 Sierra Ellett
Frontdesk Administration
Sierra Ellett has worked with Dr. Michelle Cabret for six years. She started as a college intern wanting exposure to the medical field. While at the Carlotti center Sierra has worn the hats including medical & OR assistant and blossomed into the role of running front desk & director of Marketing.
Sierra attended & played NCAA Volleyball at Arizona State University while getting her undergraduate degree in sports marketing & media with a minor in biology. Sierra used her extra year of eligibility to attend the university of North Dakota receiving a Masters in Business Communications. She grew up in Scottsdale, Arizona attending Notre Dame prep, but has a dual Canadian citizenship.
Sierra takes pride working at the Carlotti Center because it gives her a chance to help people be the best versions of themselves. After so many years working with Dr. Cabret Sierra is very knowledgeable about all the products & procedures that are offered in the office and feels confident guiding patients to the correct treatment plan. She is very passionate about the quality work done at the Carlotti Center & the amazing patients.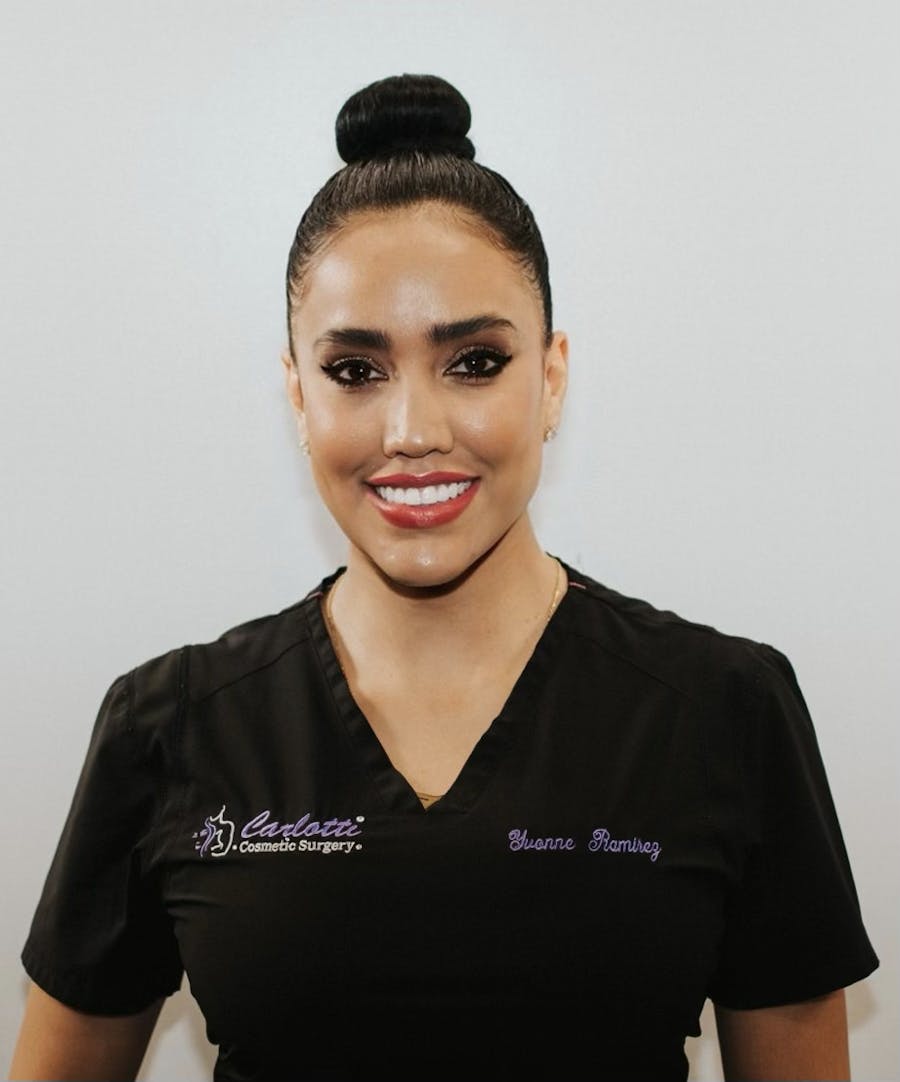 Yvonne Ramirez
Medical Assistant
Yvonne Ramirez has been in the Medical field for over 7 years after spending 10+ years in General, Reconstructive and Cosmetic Dentistry. Born in Tucson, Az, raised in Nogales Sonora Mexico, she practices both languages fluently. Moved to Phoenix Az in 2014 to make Phoenix her home after traveling and working in dentistry in a few states around USA. Graduated from Dental Assistant School in Tucson, Az at the age of 20 to continue her journey on becoming a Dental Hygienist 4 years later. Even since then, her passion has been primarily to help and educate patients in any way possible to make a difference in their lives. She will always make sure her/our patients are a priority in our practice.
Yvonne enjoys traveling, staying active, some of her favorite sports are tennis, running and hiking. She loves cooking and trying out new restaurants which his where she gets some ideas for her passion for cooking.
She's known to be kind, hard working, loyal, with an artistic personality and always learning to provide a better care and service for her patients and the practice.
Ciara Ivie
Operating Room Coordinator
Ciara grew up in Saint George, Utah but is happy to call Arizona home since moving here 10 years ago. Since she was a little girl Ciara knew she wanted to work in the medical field. After trying different professions she discovered that her passion was in surgery. She attended Brookline College to become a certified surgical technician. Ciara feels the operating room is a place she can be herself, but also take care of patients to the best of her ability to make sure that surgery runs smooth and safe. Being able to assist from start to finish, and working alongside the most amazing team is a dream come true!
Ciara has a son, Eligh. She enjoys doing eyelash extensions, horseback riding and being social with friends and family.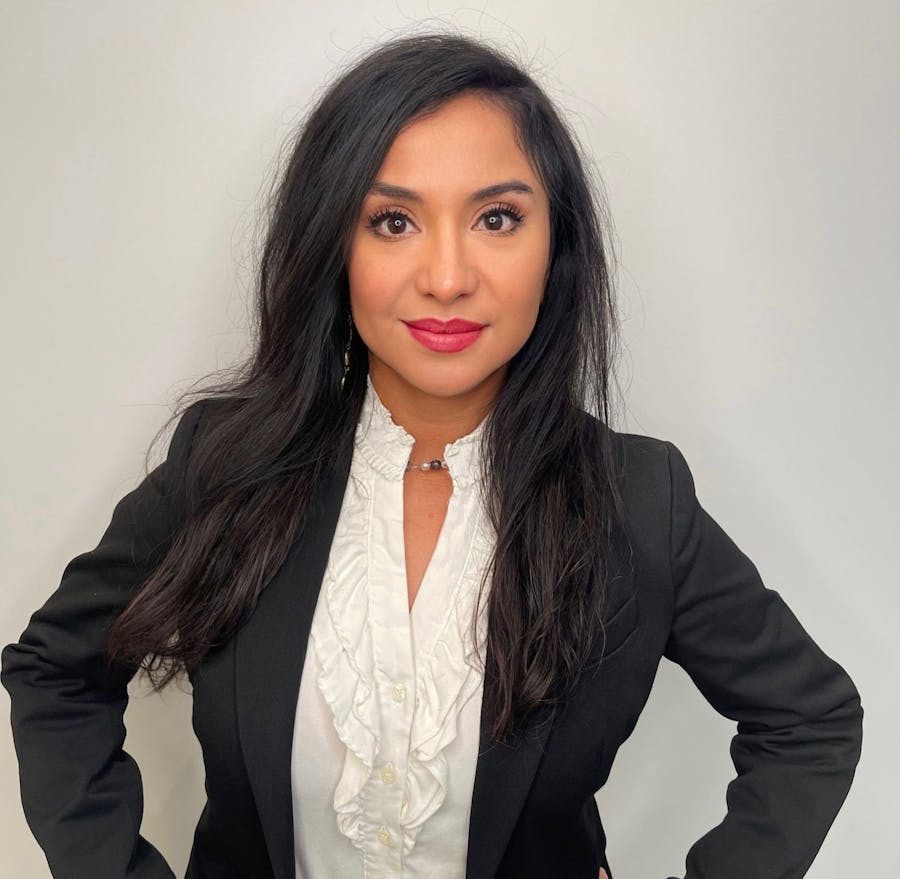 Angela Ko MD
Anesthesiologist
Dr. Angela Cuellar Ko graduated from the University of Michigan Medical School in Ann Arbor and hence blue is her favorite color. She completed 3 years of ObGyn program at the University of Michigan when her passion for pulmonary dynamics changed her focus to Anesthesiology. She completed her training at the University of Iowa in Iowa City where both her children (my Herkeys) were born.
She maintains her southern warmth from her upbringing in San Antonio, Texas (Go Spurs!) and her undergraduate training at Trinity University (love them Tigers!). She maintains an active lifestyle via the active sporting lives of her two teenagers (football, soccer, tennis, and basketball). So her phone storage is always on the brink of fullness from the photos and videos of being a sideline videographer and historian.
Her passion for plastic surgery stems from a core belief that when one feels their best ....they give their best to the world. So lets spread happiness and well being!! I feel privileged to assisting others in their quest! Thank you to all my patients for this opportunity!