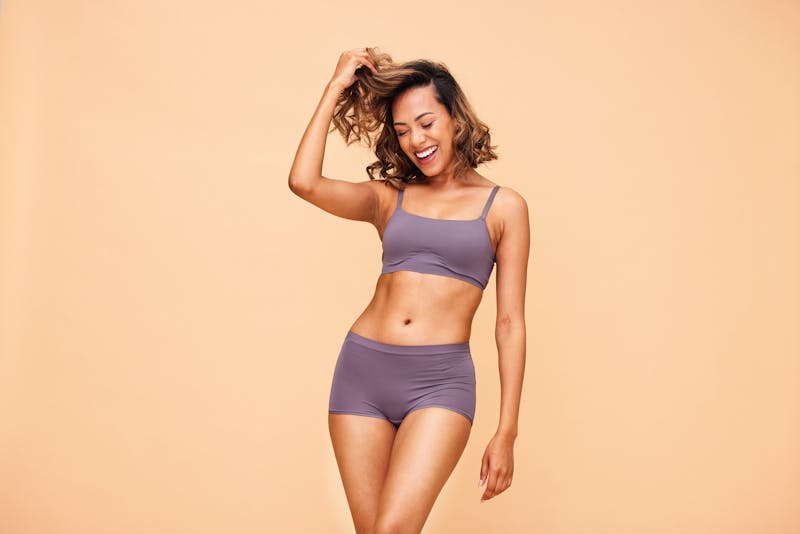 Maintaining a healthy weight is a common struggle that many of us have to deal with throughout life. For those who invest the time and money into liposuction, it is essential that they make certain lifestyle changes to ensure the longevity of their investment. Knowing what to do and what to avoid can help patients get the most out of their results, ensuring that they maintain their ideal figure for years to come. Dr. Cabret and the team at Austin Cosmetic Surgery have helped thousands of patients achieve long-lasting weight loss with liposuction.
During the initial consultation at Austin Cosmetic Surgery, Dr. Michelle Cabret, MD, carries out a comprehensive assessment of the patient's current status and medical history. Most importantly, she gives them the opportunity to speak about their issues and their goals for the procedure. She goes over all of the postoperative preparations, the procedure, and the expected recovery process for liposuction. Those who follow her guidelines following treatment will guarantee outcomes that will last for many years to come.
Maintain your post-liposuction weight
Liposuction is specially designed to assist patients in achieving their desired weight when traditional methods, such as a healthy diet and exercise, fall short of the goal. This body contouring treatment can safely eliminate up to 11 pounds of fat. Although the removed fat cells do not return, it's important to keep in mind that weight gain is still possible. Whatever weight you are at following the procedure is the weight you should try to maintain.
Regular exercise
After being given the clear to exercise, it's important that patients engage in a regular exercise routine. Liposuction is a major investment that requires upkeep. To preserve their enhanced physique, liposuction patients should aim for a minimum of 30 minutes of daily exercise. Whether you seek to work with a personal trainer or simply exercise at home, physical activity is a vital component of maintaining your health and liposuction results.
A healthy diet
Physical activity alone may not be enough to maintain results if the patient eats an unhealthy diet of processed and fatty foods. It's essential that patients restrict their consumption of sugars, simple carbs, and saturated fats, which are typically found in soft drinks, pork, beef, and dairy. Replacing these items with vegetables and high-protein alternatives, like beans and legumes, can make a major difference in one's health and physique. Prioritizing a balanced diet rich in vegetables, fruits, lean protein, and whole grains is key to safeguarding your liposuction results.
Drink plenty of water every day
Staying well-hydrated throughout the day is another vital step toward sustaining energy levels and preventing the urge to snack. Drinking ample amounts of water supports metabolism and digestion. Instead of reaching for a snack, drinking a glass of water can help patients curb hunger and get through the day with fewer calories.
Eat small meals frequently
Choosing to eat 5-7 smaller meals a day, as opposed to the conventional three, can assist patients in avoiding the typical mid-morning or afternoon snacks that they resort to when dealing with hunger pangs. Frequent smaller meals also help patients stay energized throughout the day. Calorie-tracking apps can be of great help in this regard, allowing patients to gain a better understanding of exactly how much they are eating in a day.
What is the takeaway?
Patients can get the most out of their liposuction results by simply following a healthy lifestyle and keeping track of their exercise and eating habits. Taking these measures ensures that patients will maintain the fit, trim look that they have worked so hard to achieve. As with any procedure, it is essential that patients choose a highly revered and experienced practitioner to carry out their treatment.
Dr. Cabret has years of experience in helping patients achieve their goals with liposuction. An alumnus of Arizona State University, UC San Diego, and UCLA, her lengthy educational background has given her the expertise necessary to carry out various surgical procedures with incredible precision and successful results. Most notably, she became the first woman ever to be accepted into the prestigious double degree program at the University of Texas, Southwestern School of Medicine.
Reach out to our office today to set up a private consultation with Dr. Cabret and learn more about our liposuction treatments.